The postpartum wellness class every mama deserves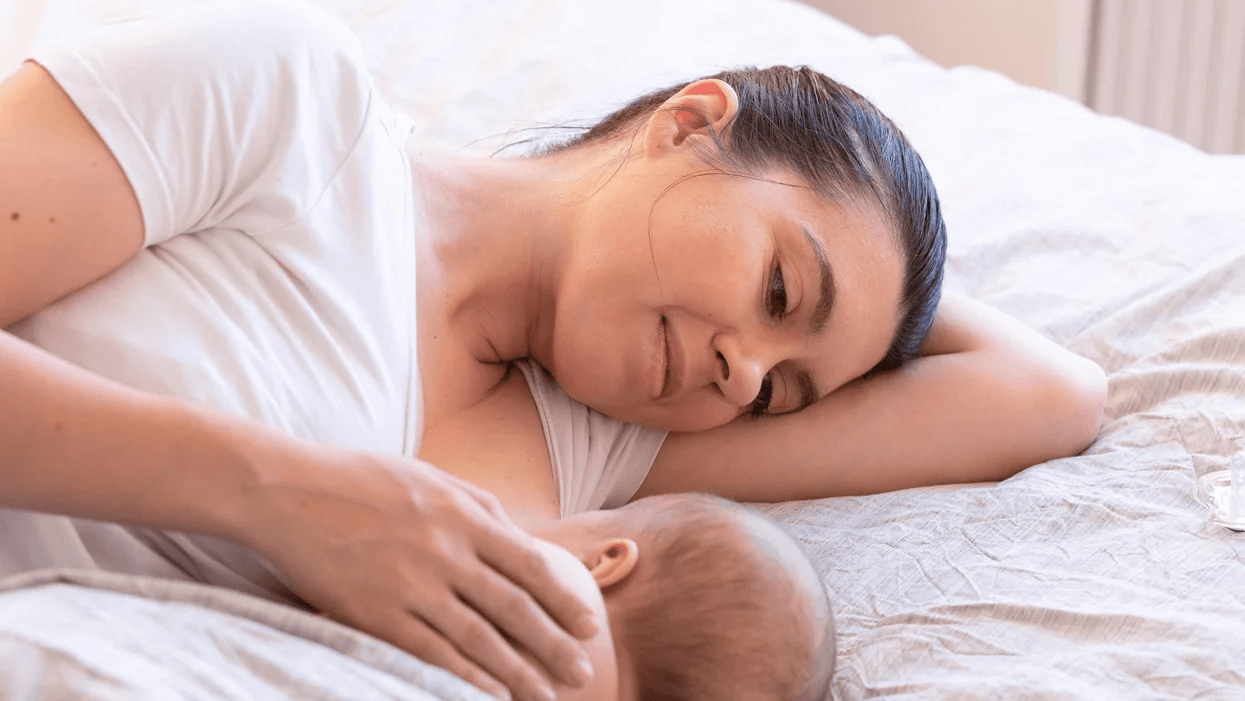 We independently select and share the products we love—and may receive a commission if you choose to buy.
During pregnancy, a mama doesn't have to look far for wellness advice. But what about after your baby is born? What about the wellness questions that might not come up in your postnatal check-ups? When it might feel like the whole world is checking on your baby's health, what about your self-care? At Motherly, we've always put mothers first—so we created an online class that was all about prioritizing your health.
The Motherly Postpartum Wellness Class was developed to help moms navigate the joyous, exhausting, awkward, confusing and sometimes downright scary first few weeks with a newborn. The nine-lesson program covers both physical and mental recovery from childbirth (no matter if yours was medicated or unmedicated, cesarean or vaginal), shares self-nurturing and nutrition tips, and guides you through the tricky waters of postpartum mental health. Plus, it also covers the basics of newborn care, including expert-backed sleep, soothing and feeding techniques.
Led by Certified Nurse-Midwife Diana Spalding, the course also calls on experts like psychologist Dr. Claire Nicogossian, dietitian Crystal Kargas and health scientist Kristen Mark to help you feel informed and empowered in all aspects of postpartum health.
Wondering how you'll make it to a class with a newborn in tow? We've got you, mama. The Motherly Postpartum Wellness Class is 100% digital, meaning you can complete it at your own pace at a time and location that works best for you. As soon as you register, every lesson is available right away and you can prioritize the lessons you need most.
Because, like everything at Motherly, we designed this class with you in mind.
In addition to the video courses, each segment also provides meditations, essential reading from the Motherly archives and recommended episodes of Motherly's Becoming Mama podcast to provide even more information and support as you navigate your new life as mama.
And because motherhood is best done with a village, those who sign up for the Motherly Postpartum Wellness Class also receive an invitation to join our supportive private online community to connect with other moms and chat directly with the course instructor.
If you're looking for support before your little one is born, register for our class bundle that includes the Motherly Pregnancy Wellness Class, Motherly Birthing Class and our Motherly Postpartum Wellness Class. All Motherly classes may even be covered through select health insurances and flexible spending account benefits, so be sure to contact your insurance to see if you qualify.
You've got this, mama. And we've got you.
Digital classes from Motherly